ON semiconductor provide board portfolio of Image sensor, from global shutter CCD to advance 7T CMOS fast speed image sensor, highest resolution of image sensor world, the best color and low light performance of the world, suitable for medical, ITS, Industry applications.
ON Semiconductor Expands PYTHON CMOS Image Sensor Family with High Resolution Options
New image sensors extend family resolution to over 25 megapixels, bringing high resolution global shutter capabilities to industrial imaging applications
PHOENIX, AZ – Oct. 15, 2015 – ON Semiconductor (Nasdaq: ON ), driving energy efficient innovations, has added four new high resolution devices to its award winning PYTHON family of CMOS image sensors. Now totaling nine separate devices that provide resolutions ranging from VGA to over 25 megapixels (MP), this high performance family addresses the needs of general purpose industrial imaging applications such as machine vision, inspection and motion monitoring, security, surveillance, and intelligent transportation systems (ITS).
The new PYTHON 10K, PYTHON 12K, PYTHON 16K, and PYTHON 25K image sensors combine excellent imaging performance with high speed output architectures that meet and exceed the bandwidths available from popular industry computer interfaces such as USB 3.1, CameraLink, CoaXPress, and 10GigE. The new devices share a common high performance 4.5 µm pixel that leverages ON Semiconductor's patented in-pixel CDS (ipCDS) technology to enable global shutter imaging with Correlated Double Sampling (CDS) in a compact pixel size. Image data is accessed through 32, 16, 8, or 4 LVDS channels, each running at 720 MHz, to enable readout speeds of up to 80 fps for the 25K device. The devices are packaged in a µPGA-355 package and are available in monochrome, Bayer color, and extended near-infrared (NIR) configurations.
They join the previously released PYTHON 300, PYTHON 500, PYTHON 1300, PYTHON 2000, and PYTHON 5000 devices to form an integrated family that allows camera manufacturers to rapidly roll-out products with multiple resolutions, from VGA to over 25 MP, with greatly minimized development effort.
Image sensors from ON semiconductor deliver unrivaled image quality and innovative features for use in the world's most demanding commercial, industrial, and professional imaging applications. Products around the globe capture, process, compute, and display imagery that is made possible by image sensors designed and produced by ON semiconductor.
Digitization
Intelligent Transportation Systems
Machine Vision
Mapping / Aerial
Medical
Photography
Scientific
Surveillance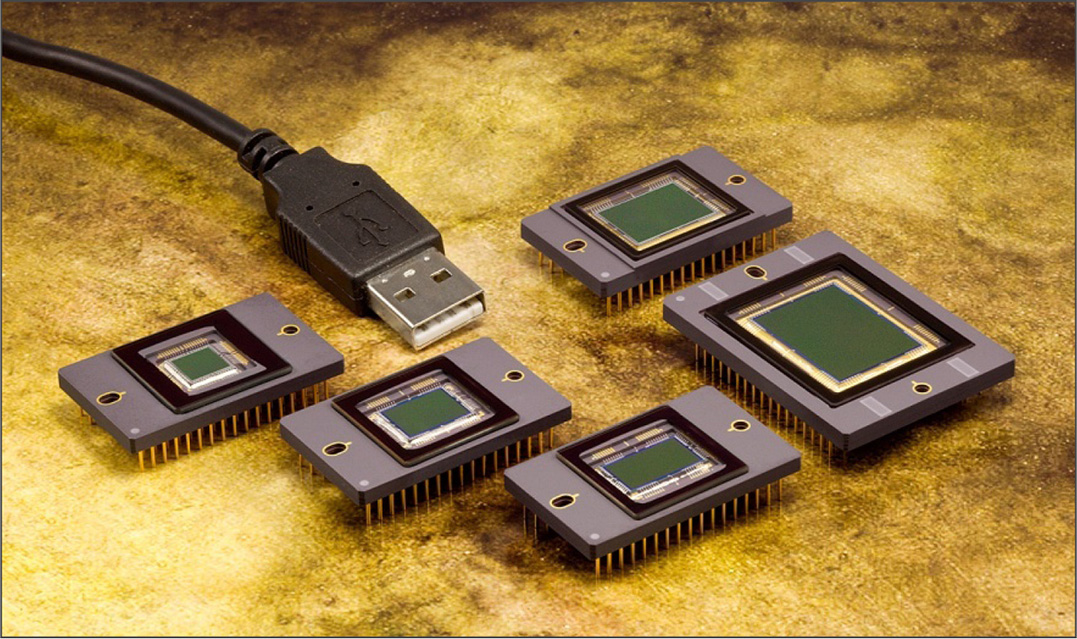 ON Semiconductor's KAE-02150 Interline Transfer EMCCD Image Sensor Named "Product of the Year" by Electronic Products Magazine
KAE-02150 Garners Award for Innovative Advancement in Image Sensors and Optical Detectors
PHOENIX, Ariz. – Jan. 29, 2016 – ON Semiconductor (Nasdaq: ON ), driving energy efficiency innovations, has announced it was honored with an Electronic Products' "Product of the Year" award for its KAE-02150 Interline Transfer EMCCD Image Sensor.
The editors of Electronic Products — a leading trade publication for electronic design engineers — evaluated thousands of products launched in 2015. The winning products were selected on the basis of innovative design, significant advancement in technology or application and substantial achievement in price and performance.
The KAE-02150 demonstrated success in optical sensing by enabling vastly superior low-light-level sensing capability. "ON Semiconductor's Interline Transfer EMCCD image sensor can provide dynamic compensation under widely varying conditions, allowing one camera to properly render bright regions in a dark field of view," said Richard Comerford, Senior Technical Editor for Electronic Products. "Because it offers a dramatic improvement in surveillance capability, it couldn't come at a better time."
The 2015 "Product of the Year" Awards were announced in the January 2016 issue of Electronic Products with a cover feature and a brief description of each product. Additionally, the winning products appear on Electronic Products' website. 2016 marks the 40th annual Electronic Products' "Product of the Year" Awards, which recognizes the best products in the industry.
ON semi & Regulus provides unparalleled support to our customers, ranging from basic account management services to a worldwide team of application engineers to assist with device selection, evaluation, and design.
Evaluation Hardware
Evaluation Software
Evaluation Documents
Application Notes
Reference Documents
Third Party Products