HD Lens (High Definition Lens) are designed for applications on surveillance and ITS (Intelligent Traffic System). It features C mount FA lens, 3/4″, 1″, 4/3″ 3Mega~10 Mega pixel supported, f=12mm~50mm, M=0.1x ~0.7x, adpative to 4/3″ CCD sensor (TSI KAI-08050), 1″ CCD sensor (TSI KAI-04050), 3/4″ CCD sensor(TSI KAI-02150) and all another 1/3″;1/2″;2/3″CCD or CMOS sensors.
To meet the demand for higher sensitivity and higher resolution on surveillance and ITS systems, the resolution of CCD iamge sensor is riasing up dramatically. Conventional CCTV lens can not meet the requirement of high resolution image sensors. Regulus technologies Co., Ltd. cooperates with well-known professional ODM lens manufactor to offer the HD lens to the market. The HD lens has been widely used in the applications of ITS and surveillance systems.
| # | Product | Main features | Application |
| --- | --- | --- | --- |
| 1 | HD Lens | 3/4" Lens Format. High resolution, high Contrast, low distortion, locking screws for focus and iris, Compact in size and C-Mount | ITS Camera, Surveillance Camera, Industrial Camera |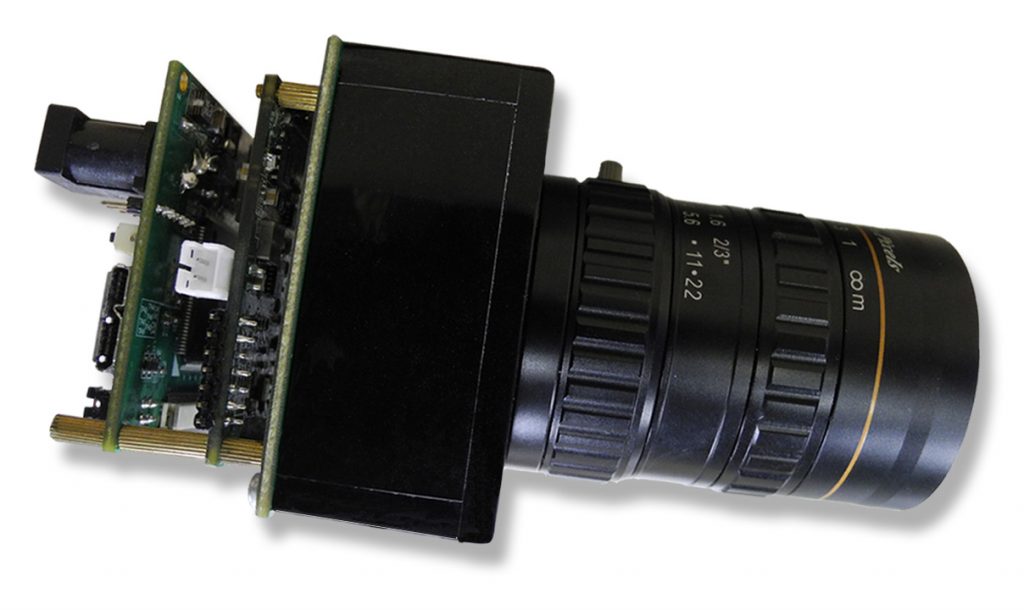 Leaguer Technology Co., Ltd. Introduction
(The International HD lens trading arm for Regulus)
Regulus Technologies Co., Ltd. (Regulus) works with True Sense Imaging Inc. (TSI) as its Asian distributor. Regulus owns professional technical teams and works with Chinese OEM manufacturing in HD lens, to enhance services to customers and in closer cooperation with TSI. Leaguer Technology Co., Ltd. was set up in Hong Kong to facilitate international procurement、sell and logistics services for Regulus. Regulus HD lens are designed with C/CS mount, fully matching requirement of cameras ranging from 1M-pixel to 8M-pixel. The applications include e-police、traffic monitoring、banking surveillance and some Chinese Safety City items. Since 2010, there are several customers in China and Taiwan have shipped Regulus HD lens in volume.
Regulus Technologies Co., Ltd.
台北市內湖區陽光街242號2F
2F, No.242, Yang-Guang St., Nei-Hu, Taipei 114, Taiwan, R.O.C.
TEL : 886-2-8753-3588
FAX : 886-2-8753-3589
Mail: Contact Us
Leaguer Technology Co., Ltd.
香港荃灣橫龍街 68 號 荃灣國際中心 26 樓
26/F, Tsuen Wan International Centre,68 Wang Lung Street,
Tsuen Wan, Hong Kong
TEL : 00852-3761-7096
FAX : 00852-2750-0721
Mail: Contact Us
深圳市龍崗區布吉鎮羅崗京南華庭A1307室 518112
Room A1307, Jingnanhuating Mansion, Buji Town, Longgan District, Shenzhen, China. Zip code: 518112
TEL : 86-755-2151-7530
FAX : 86-755-2151-7529
Mail: Contact Us
上海市閔行區金匯路463弄28號B棟3樓K室 201103
Room k, 3/F, Building B, Jinshi Plaza, No.28, Lane 463, Jinhui Road, Minhang District, Shanghai, China. Zip code: 201103
TEL : 86-21-6115-9501
FAX : 86-21-6115-9550
Mail: Contact Us